Rosa-Luxemburg-Stiftung Beirut Office and Bidayat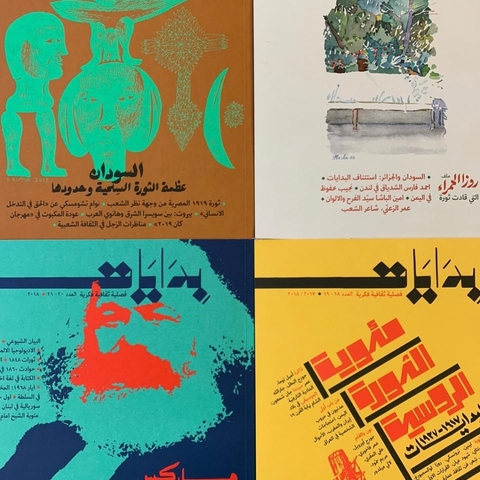 RLS Beirut has been cooperating with Bidayat on four issues in 2019 so far: Marx and his ideology, the Russian Revolution on occasion of its centenary, Rosa Luxemburg herself and now, the latest, Sudan.
Since 2012, in reaction to the unfolding events in the Arab world, Bidayat has been covering crucial stories, guided by the principles of equality, freedom and humanism.
You can get your own issue of the Bidayat Magazines, published in cooperation with RLS Beirut at our office in the Benoit Barakat Street, Al –Rahhal building, 6th floor, Beirut – for free.
For more information, please reach out to us or simply stop by and pick up your edition.
 In 2020, the first issue is about the Lebanese revolution on Oct 17: